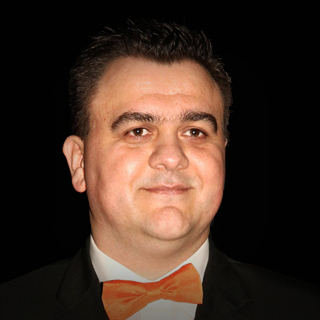 Peter Paliy is a principal of the New Song School of Music. He was born and lived in Kyrgyzstan. After he finished music school and served 2 years in the Soviet Army, he enrolled at the State Music College and studied music under the direction of the nationally recognized musician and piano teacher Vladimir Matveevich Falkovsky.
Peter has been living in the USA since 1991. He studied for 2 years at the Western Business College where he took ESL program. He also took computer classes at the Portland Community College, Oregon, and studied different aspects of the non-profit organizations work. Peter worked at the New Song as an administrator since its foundation, helping to continue the school's development. For the last 9 years, he has been its Executive Director. Peter has volunteered as a Chairman of the Board of Directors at the Mission Nazarene for a number of years.
He likes to work as a missioner and uses any possibility to work for the church. He is married and has six children. The main goal of his life is to make music education available for as many children as possible, because music enhances their souls.