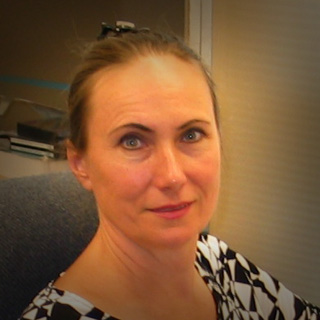 Dr. Aleksandra Moschetti has been a teacher for 30 years and sees teaching music as her calling in life. She was born in Odessa where she lived and received her education, beginning with the Stolarsky Special Music School, followed by the Odessa State Conservatory. She obtained her Masters Degrees in Musicology and Music Pedagogy from the Conservatory, and then received her Doctorate from the Institute of Arts, Folklore and Ethnography of the Academy of Science of the Ukraine in Kiev. These degrees were achieved with the Highest Honors.
For more than 20 years Aleksandra worked in the Music Theory and Composition Department of the Odessa State Conservatory, reaching the rank of Associate Professor. In her years of teaching, she prepared more then 1000 students, who became teachers in music schools and universities, in different countries of the world. She was a member of the Composers' Union in the USSR and Ukraine. Also, she was an active participant in Nation Wide Conferences and International Symposia.
Aleksandra has been living in the USA since 2000. She worked as a faculty member of the Performing Arts Department of Treasure Valley Community College, Ontario, Oregon, and served as a Director of Piano Studies. She also performed with the Treasure Valley Symphony Orchestra and accompanied soloists. She instructed the Music Department at the Boise State University, in Idaho.
Focusing on the world wide known methods of music instruction, she created a 1- year special music program (Little Stars) for children of 4-5 and 6-8 years old. The program included: Keyboard playing, music theory, solfeggio, percussion instruments, and listening to classical music.