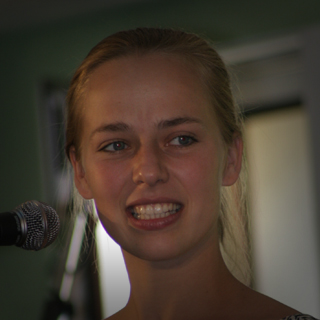 Anna Chehovskiy was born and grew up in Ukraine. In 1998 she became a student at Kiev State Higher Musical School of R. Glier studying Choral Conducting. She has finished the course successfully and received a qualification of a conductor as well as the artist of chorus and the head of ensemble. After that she enrolled at Perejaslav-Khmelnitskiy University of G. Skovorody and upon successful completion of the program she received her Master Degree in music.
Since her childhood Anna attended various creative children's music activities, she listened to music a lot, sang songs and participated in many music activities. In 2004 she was accepted to work in the Kiev International Special Music Institution for kids, called "Grandee" and productively worked on subjects of aesthetic education and training of children.
Anna is married, has two beautiful daughters named Dashechka and Lily. She devotes her time to the family, likes to write and compose songs, loves to teach and enjoys the nature. With pleasure she participates in the concert activities of Christian group "Imprint" and is the author of songs the group performs.